Pet Turf
Your Solution for Safe and Clean Outdoor Space for Your Pets in Colorado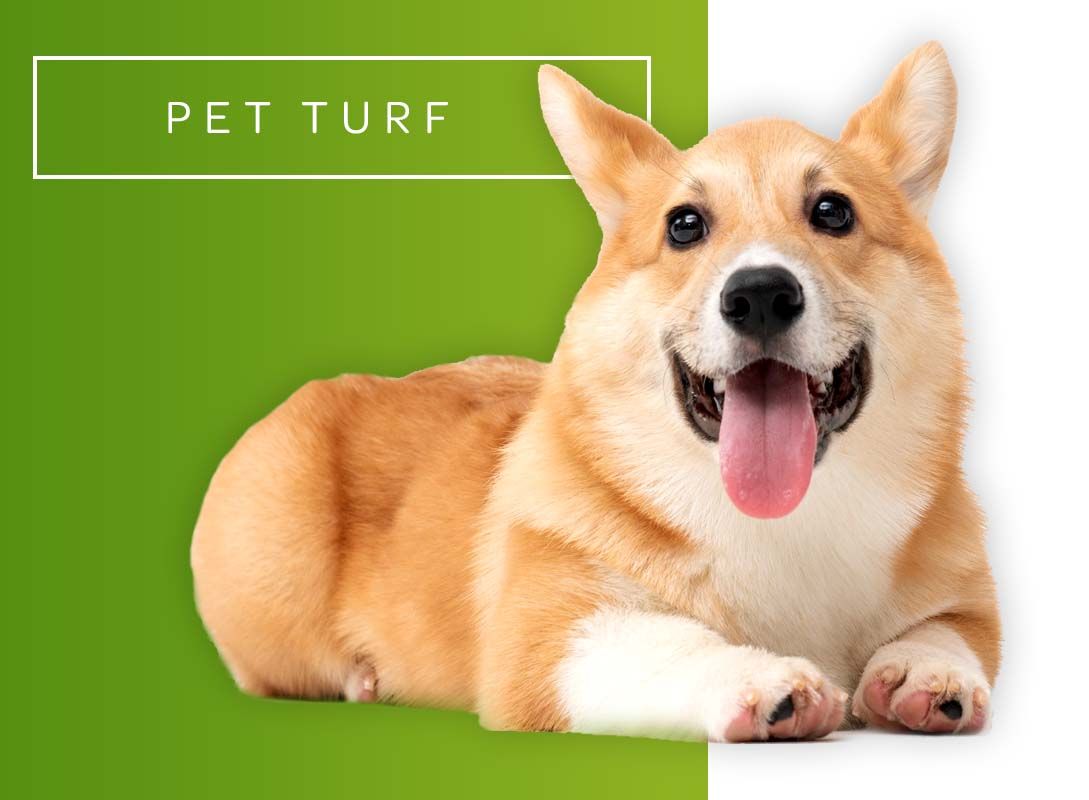 As a pet owner, keeping your furry friends safe and happy is always a top priority. However, creating a lush and green outdoor space that's pet-friendly can prove challenging, especially when it comes to upkeep. But what if there was an easy and affordable way to create a beautiful and pet-friendly outdoor space without all the effort? That's where PlushGrass comes in, your one-stop shop for all your pet turf needs in Colorado. Learn all about our pet turf below and then get in touch with our team today to get started with a free consultation for our artificial grass.
What Is Pet Turf?
If you're looking for a way to keep your pets happy and your lawn looking great, pet turf is a great option. Pet turf is an artificial grass that is installed on your lawn, providing a safe and comfortable surface for your pets to play on and use for the bathroom — easily rinse any pet waste or other dirt with a hose. It's durable, easy to maintain, and can help keep your lawn looking great for years to come. With pet turf, your pets can enjoy the outdoors and you can rest assured that your lawn is safe and attractive.
Choose Pet Turf for A Beautiful and Safe Outdoor Space
At PlushGrass, we offer a wide range of residential synthetic turf options that include pet turf, a perfect solution for homeowners looking to create a beautiful and pet-friendly outdoor space. Our pet turf is designed to provide a safe and clean play area for your furry friends. It's easy to clean, durable, and prevents muddy paw prints from entering your home. With our pet turf installed, you can now let your pets play all they want without worrying about them tracking in dirt.
Why Partner With PlushGrass for Your Pet Turf Needs?
We are Colorado's leader in synthetic turf.

Our expert team works closely with clients to deliver high-quality turf solutions.

We only use lead-free, American-built synthetic turf — specifically designed for dogs.

We offer competitive pricing to ensure affordability without compromising quality.

Our family-owned and operated Denver company has been providing synthetic turf services since 2008

We offer both residential and commercial synthetic turf services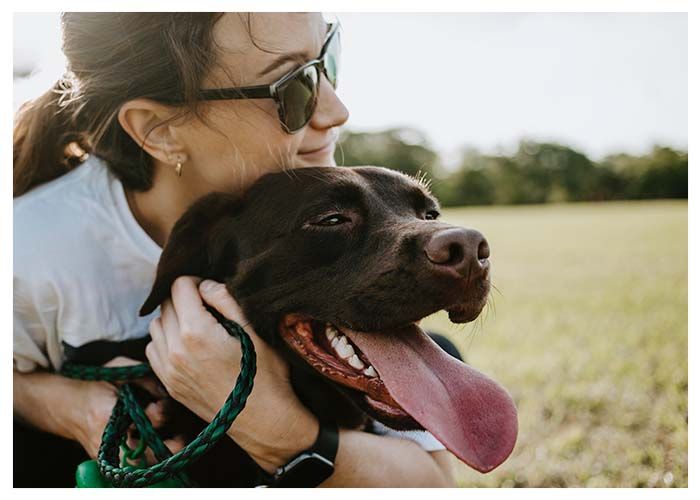 Contact Us Today!
Don't wait any longer to create a safe and clean outdoor space for your furry friends. Contact us today for a free consultation, or visit our showroom in Denver, Colorado to see our products firsthand. Together with PlushGrass, we can help you create the perfect pet-friendly outdoor space that you and your pets will love for years to come.
Artificial Grass for Pets
The PlushGrass Synthetic Turf Store stocks and supplies artificial grass for dogs for use by homeowners, landscapers, kennels, property managers, cities, and veterinarians. We carry artificial grass for dogs that play in residential, municipal, or commercial areas. Artificial grass for dogs is much easier to maintain than natural grass. Urine won't cause stains and waste is actually much easier to clean compared to natural grass. Additionally, having artificial grass between your dog and the ground will eliminate muddy paws on rainy days and keep your home or facility dust-free. PlushGrass only uses lead-free, American built synthetic turf specifically designed for dogs.
Please call ahead if you are coming to our artificial grass store to make sure that we have enough of the product in stock in the dimensions that you need.