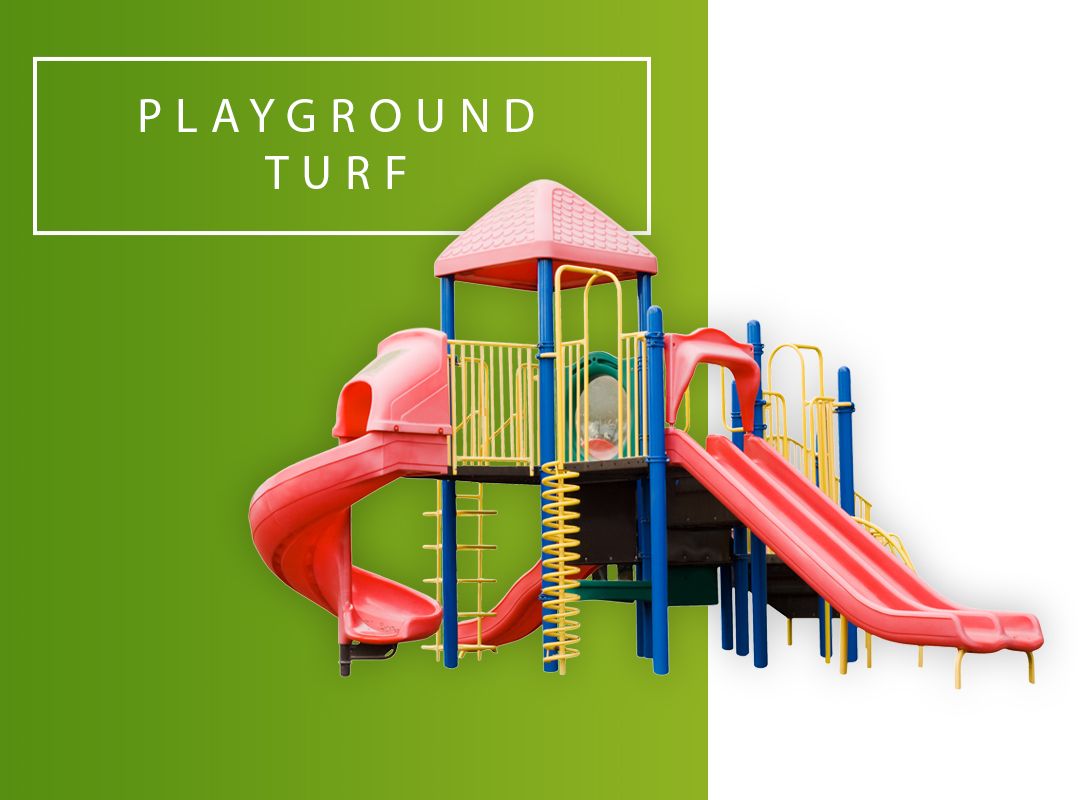 A child's safety will always be a parent's first priority and when it comes to choosing a place where they can play safely it's hard to find options that have a protected surface underneath. Most injuries on playgrounds occur as a result of falling on hard surfaces like concrete or rubber mulch. When you work with PlushGrass, an artificial grass company in Colorado, you will have peace of mind knowing our playground turf is the safest, most consistent playground surface you will find.
What is Artificial Playground Turf?
Artificial playground turf is a type of fake grass that is specially designed for use in recreational areas. It is made of synthetic fibers, typically a combination of polyethylene and polypropylene, that are designed to be soft, durable, and safe for children to play on.
The Benefits of Artificial Playground Turf
Safety: This type of artificial turf provides a soft and cushioned surface that can help prevent injuries from falls or accidents.

Durability: Fake grass is designed to withstand heavy foot traffic, making it an excellent choice for commercial companies building a playground.

Low Maintenance: Playground turf requires minimal maintenance compared to natural grass by eliminating the need to water or mow, saving you time and money.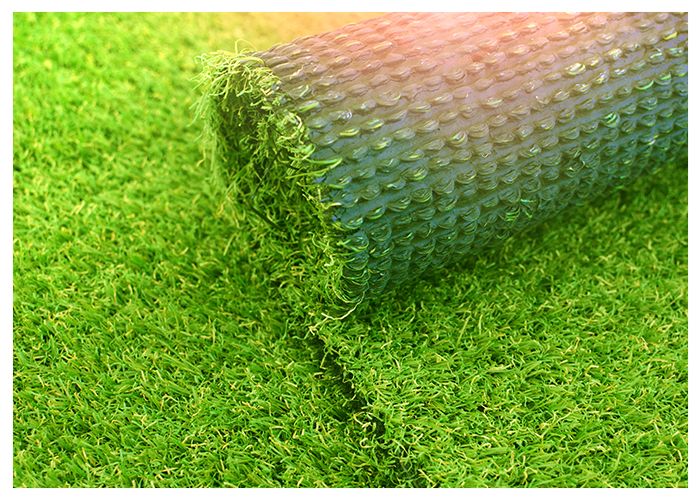 The Installation Process
Site Preparation: We will remove any existing grass or debris and level the ground.

Base Installation: A layer of crushed stone or gravel will be installed to create a stable base.

Turf Installation: The artificial turf will be laid out over the prepared base and secured in place.

Infill Installation: A layer of infill is added to help the turf stand up and provide cushioning.

Final Touches: The turf will be trimmed and any necessary marking will be added.
Family-Owned and Operated 
Plushgrass has the experience to design and construct playground turf that meets your exact specifications. Our owner Matt Rauh, has been installing artificial grass around Denver since 1988 and continues to make an impact on the landscaping industry. Call us today to begin planning your playground turf.
Let us help you turn your playground into a safe place for your children with our artificial playground turf. Call PlushGrass today and begin designing your dream playground!